RADAR ($RDR) is a Social Currency based on the Cryptocurrency Ethereum, that is issued by Hans Benzin / PROOFofARTWORK. It is used as a kind of an Art Collectors Loyalty Program and to incentivize social actions of different types, that are intended to help to fulfill our mission. You can use $RDR to buy Art and Services offered by PROOFofARTWORK.
On this page we will sum up everything you need to know about RADAR.
You can buy RADAR at the following Decentralized Exchanges:
With $RDR you are able to redeem rewards of our Loyalty Programm. Most of these rewards are NFTs (Non-Fungible Tokens), that you can store in a crypto-wallet like MetaMask. You can own/hold and trade/sell/auction/gift them on NFT-Exchanges like OpenSea. Besides the rewards that can been seen at the Roll-Website, we're operating different NFT-Projects/Stores, where $RDR is offered as a direct payment option.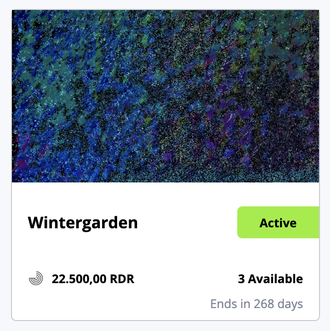 These are some rewards defined by us at app.tryroll.com/rewards/RDR. Besides (examples of) NFTs you're able to buy directly in one of our following stores, you'll find some offers like digital artworks minted on MakersPlace, that are redeemable through RADAR.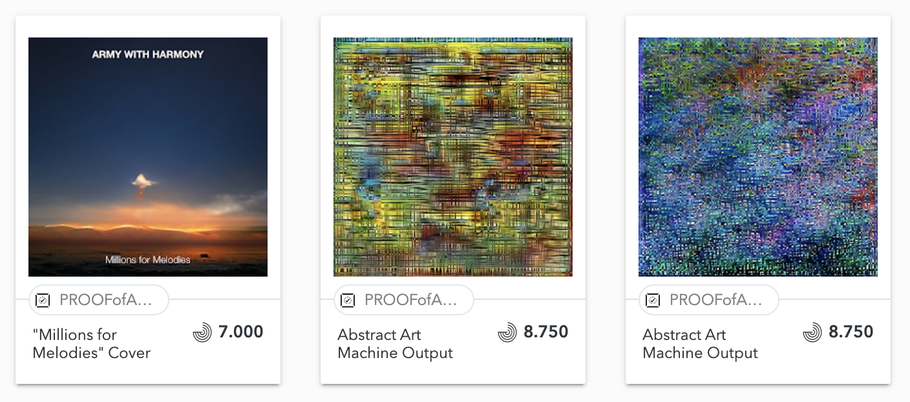 Here you find some artworks from Hans Benzin himself, Ai-Generates Artworks from the Abstract Art Machine built by Hans as well as the covers from our PROOFofSOUND Project: opensea.io/assets/proofofartwork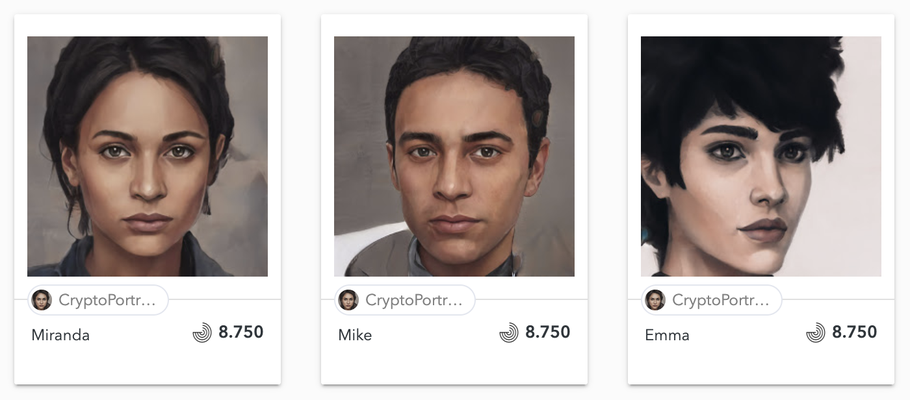 CryptoPortraits are Ai-Generated 1 of 1 Edition Portraits. They are not only great digital collectibles, they also play a role in the PROOFofSOUND as well as the CryptoStories Project: opensea.io/assets/cryptoportraits
(The CryptoPortraits Project is managed by the Creative Collabo DAO.)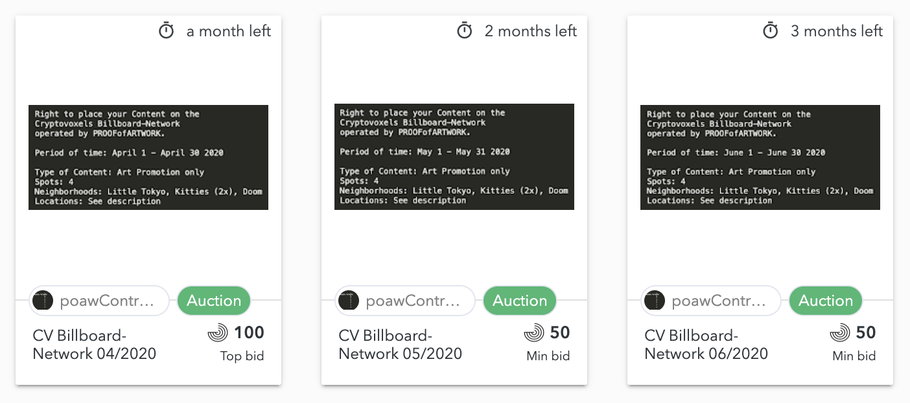 At the poawContacts storefront, we're auctioning contracts in form of NFTs, with that you can book a placement on our Billboard-Network in the Cryptovoxels, the ECCA-Network (and possible other services, we may launch in the future.): opensea.io/assets/poawcontracts
With RDR, you can become a so called Liquidity Provider and earn a share of the Trading-Fees generated by the Decentralized Exchange. (More on that below.)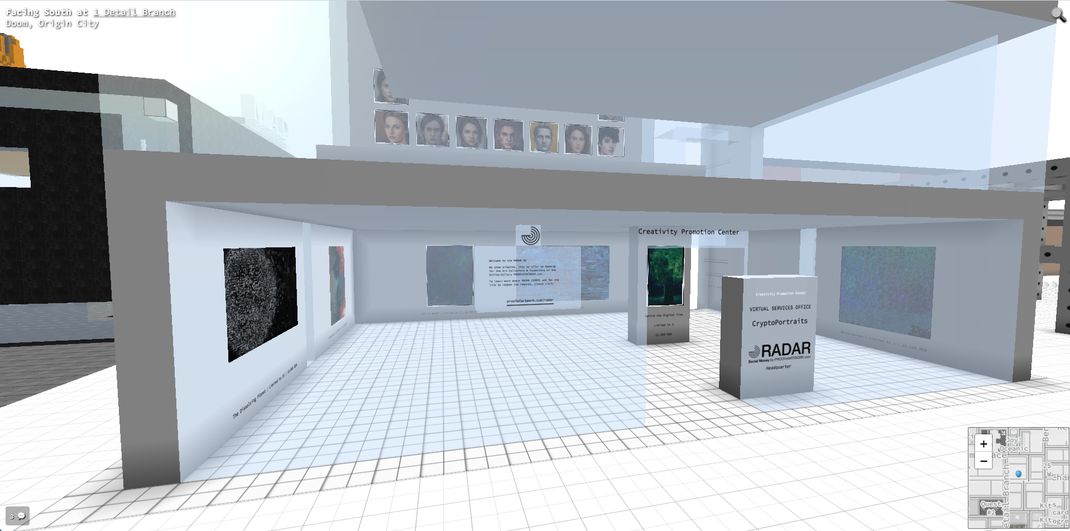 Now let's talk about how to get you hands on some $RDR.
You can simply buy RDR using the Decentralized Exchange (DEX) Uniswap or Exchange.Roll (that's also based upon the Uniswap-Technology). You can buy RADAR with Ethereum (ETH) or any other ERC20-Token, that is listed on Uniswap, like DAI.
On exchange.tryroll.com you can just select RDR from the drop down menu. On Uniswap you will - until further notice - have to select RDR as a custom token. The associated token-address therefore is: 0x3C9Ca73d5309d38c6F2C21b78b9aE1f4b2441188 (See on Etherscan). An easier way of buying/trading RDR on Uniswap is using on of the following links, where RADAR is already preselected.
Link to Buy $RDR on exchange.tryroll.com | Link to Sell $RDR on Uniswap
Anyway you will have to confirm a small transaction before using RDR on Uniswap/exchange.tryroll.com to enable the possibility to trade RADAR with your account. This only has to be done once per account.
If you'd like to learn more about Uniswap, its technology and the principles behind it all, here you can finde a great guide: A Graphical Guide for Understanding Uniswap
Please note that, in case you're hodling your RDR at Roll, you'll first need to transfer it to your ERC20-Token supporting wallet like MetaMask, before you'll be able to trade RDR on Uniswap/exchange.tryroll.com.
Become a Liquidity Provider and Earn Trading Fees
Trading on Uniswap is based on Liquidity Pools (as described in detail in the above linked guide). Anyone who's holding RADAR and an equal amount of ETH (or any other listed ERC20-Token, like the stablecoin DAI) is able to provide liquidity to the pool and therefore earn a share in the trading fees generated on Uniswap. Details on this (and the risks involved) can be found in the above linked guide. 
 Besides that you can find a great tutorial on how to become a liquidity provider on Uniswap in this document.
As $RDR is also used as an Art Collectors Loyalty Program, purchasing art from us will get you some RADAR, that will (manually) be dropped into the wallet you've made your purchase with. Currently the idea is to reward our collectors with RDR equivalent to about 10% of the corresponding sales price. (Calculated directly in RDR or at the current exchange rate if sales have been made in ETH.)
Besides that we're offering RDR at different occasions, that will be announced via our twitter-account or may happen inside of different communities we're active in. For instance you can claim some RDR by signing up for our occasionally send no-bullshit newsletter.
You can claim/hold $RDR with you built-in wallet at the Roll-Website. Another possibility for hodling RDR is to use an ERC20-supporting wallet like MetaMask. If you're using MetaMask, you'll need to add RDR as a custom token to see it in your wallet.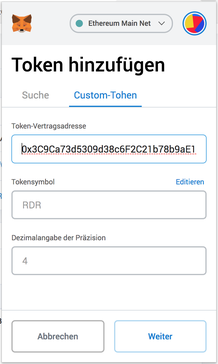 If someone has send RADAR to your wallet, you will have to add a Custom Token to your wallet, so that you are able to see and use your RADAR. To do so, follow the following steps where we have used the MetaMask Wallet as an example.
 Click on the Menu
Scroll down and click on "Add token" (or "Token hinzufügen" for the German users)
Click on Custom Tohen / Token (Typo here, somebody needs to fix this)
Copy and past the following Token Contract Address in there and click on Continue (or "Weiter"), Token Contract Address: 0x3C9Ca73d5309d38c6F2C21b78b9aE1f4b2441188
Confirm
Done
RDR is an ERC20-Token, based on the Ethereum
It's Token-ID is 0x3C9Ca73d5309d38c6F2C21b78b9aE1f4b2441188 and can been seen on Etherscan
It has a fixed supply of 10MM RDR
You can find more about the Economic Parameters of Social Money at the Roll Support Forum 
There are several ways on how to access statistics regarding the Uniswap/Roll-Exchange, where RDR is listed on, although these haven't been enabled yet. We'll list them here as soon as they become available.
"Designed with simplicity in mind, the Uniswap protocol provides an interface for seamless exchange of ERC20 tokens on Ethereum. By eliminating unnecessary forms of rent extraction and middlemen it allows faster, more efficient exchange. Where it makes tradeoffs, decentralization, censorship resistance, and security are prioritized.
Uniswap is open source and functions as a public good. There is no central token or platform fee. No special treatment is given to early investors, adopters, or developers. Token listing is open and free. All smart contract functions are public and all upgrades are opt-in."
(As seen on docs.uniswap.io)
"Ethereum is the foundation for a new era of the internet:
An internet where money and payments are built in.
An internet where users can own their data, and your apps don't spy and steal from you.
An internet where everyone has access to an open financial system.
An internet built on neutral, open-access infrastructure, controlled by no company or person."
RADAR came to life with the help of Roll. "The Roll network mints branded digital tokens unique to your online presence, allowing you to own, control and coordinate the value you create across platforms." (Source: tryroll.com)
Not only is the Roll-Team very supportive. They have also a very strong vision and values we're sharing and some very prominent investors, such Arthur Hayes, the CEO of BitMEX, as far as Gary Vaynerchuk, Techstars Ventures, Hustle Fund and Techstars NYC. (Find out more)
You may also like to read the following articles written by Roll Co-Founder and CEO Bradley Miles:
Sign up for our occasionally send no-bullshit newsletters to stay up to date with RADAR and corresponding Rewards. Claim some $RDR btw. for signing up!