Today we released the 3rd album as part of the PROOFofSOUND Project. It's called "Piano Power" and is the 2nd album released by the virtual band "Algorithmic Jazz Alliance".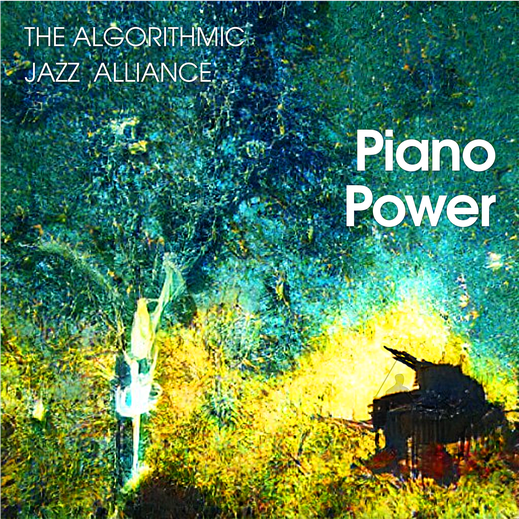 Like the other releases, this album is or will soon be available at Spotify, iTunes, Apple Music, iTunes, Google Play & Youtube Music, Amazon, Pandora, Deezer, Tidal, Napster and 150+ smaller outlets.and will sooner or later possibly also be available on decentralized streaming service, that are under evaluation currently. We also uploaded the tracks to SoundCloud.
Special Guest on the Cover Design: Sparrow (@blackboxDotart)
This time we were able to win the fabolous Sparrow (@blackboxdotart) to come up the Cover Design, whereby - of course, as this is something this project is characterized by - heavy use of AI has been made.
Your Chance to become a part of the project starts at 0.01 ETH
Go and get some NFTs
The Cover
Limited Edition of 10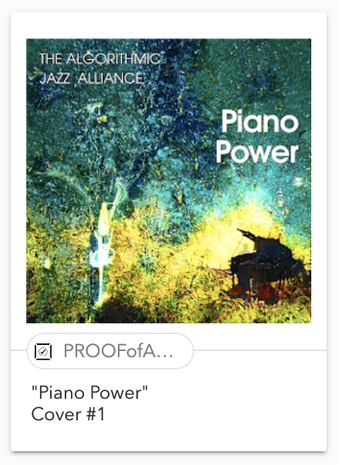 Portraits of the Virtual Musicians
Limited Edition 1 of 1 each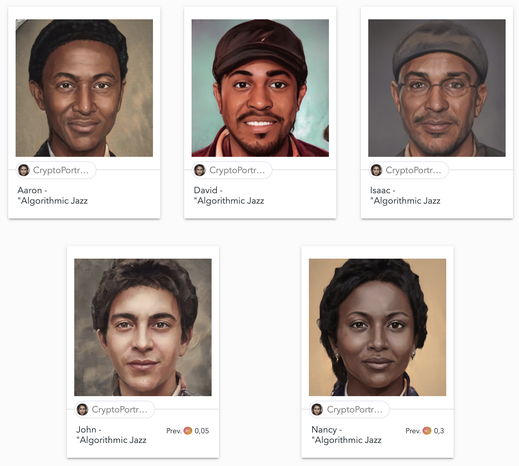 Although nobody knows if we will ever make a serious amount of profit with these releases, we're planning to airdrop a share of possible profits made with the music to the token hodlers: 15% among the holders of the corresponding covers, 15% among the holders of the corresponding CryptoPortraits.
If you have any feedback on this release/project, please comment on this tweet or contact us. Also we're of course very thankful for everyone spreading the word.
You might also want to sign up for our occasionally send no-bullshit newsletter, which will give you also the opportunity to claim some of your Social Money RADAR ($RDR).