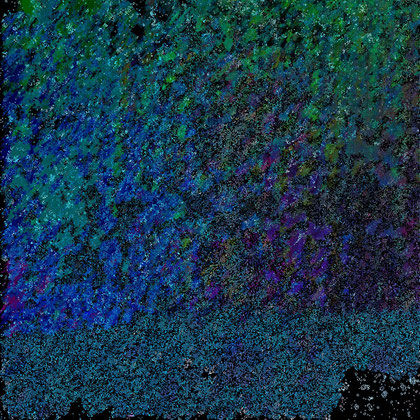 We just launched a new shop for Abstract Digital Art with Makersplace. Makersplace is a place to "Create, sell and collect truly unique digital creations. Powered by blockchain technology." and (as far as we know) one of the Top Players in the Blockchain Art Space regarding quality and transaction volume. The onboarding experience as far as the website as a whole and, last but not least the quality of artworks offered by other artists on the platform underpins this assumption.
Therefore, Makersplace is a place to be as an Crypto Artist. One more thing we especially like at Makersplace, is that one can release digital artworks of different formats, and they are displayed properly on the storefront. (That's not necessarily the case on other platform/storefronts.) Furthermore you, as a collector, are buying the following with a purchase on Makersplace:
"Upon purchase, you'll be given the right to use, distribute and display the creation for non-commercial purposes. Since you own this unique creation, you can also re-sell the same non-commercial use rights, to the creation, on a secondary market or even directly on MakersPlace."
"Upon purchase, you can access the high resolution digital file which you can display on any digital device or even print out, for personal use. All the while, knowing that you have the authentic piece, verifiable on the blockchain."
Source: makersplace.com
The print option is especially interesting in our opinion. Because despite all the possibilities that the digital world offers, real magic happens when something digital materializes in the real world and therefore gets "really real". (This also prevents from getting lost in the digital world, but that a topic for another day maybe.)
Make you own Digital Abstract Art Prints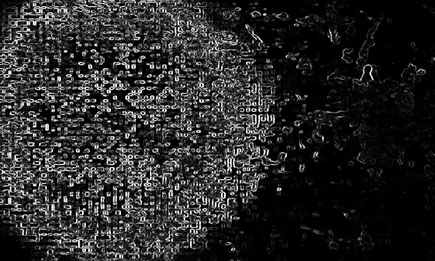 So, to offer you the most value possible, we do our best to offer you the highest resolution possible of our images, sometimes using artificial intelligence to scale them to the max. without loosing any quality. (Not often, but sometimes the upscaled images are even better than the source file or are at least changed, because of the process of upscaling, in an interesting and sometimes usable way as part of the creative process.) 
This large scale image-files sometimes allow to produce a print of one, two or even three meters (about 40-120 inch) edge length for instance without quality loss due to resolution. (Please note, that we sometimes do not offer the maximum possible resolution because of conceptional reasons. The maximum resolution quality provided through Makersplace is by the way limited by file size (about 250 MB currently I guess) based on own experience.)
Being able and allowed to produce your own Digital Abstract Art Prints based on the image files you're buying at Makersplace, brings a lot of benefits for you as a buyer as well as for us as an art provider.
Why printing your own is sometimes way better than buying a physical artwork
You can choose the material and especially the size of the artwork that you'd like to make. You can go to your trusted print service and make sure you get the print quality you desire. We, as a provider, do not have to take care of the production process, print quality assurance and shipping the artwork. Especially the shipping-part can be a huge pain point, so big that I'm sure it helds back several artists from offering prints in the first place. Not only parcel can get lost or damaged, shipping takes a lot of time and is expensive beyond believe when you ship large format prints. Not to forget the tremendous amounts of packaging material, that has to be paid for, stored and disposed or recycled afterwards.  
With some countries you will also have to go through some complicated duty process and pay extra fees. To specific countries you won't be able to ship at all. (Depending on your logistics service provider.)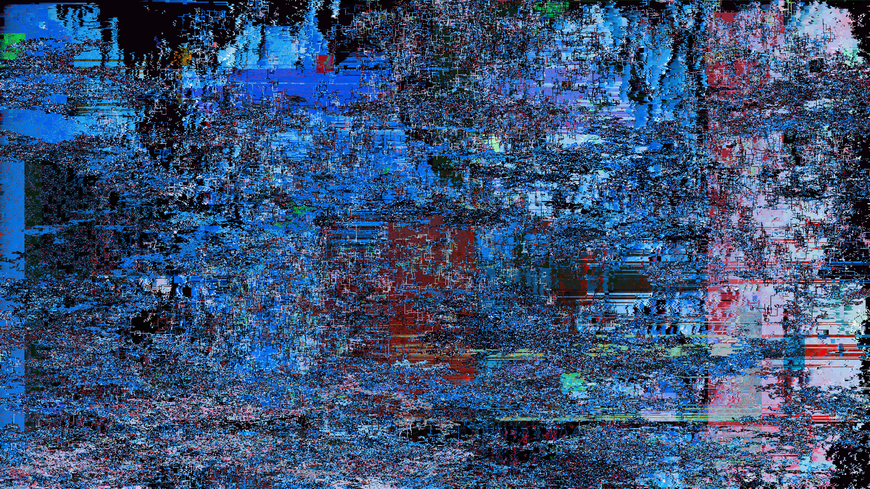 The Go-To-Place for Digital Abstract Art by Hans Benzin
Another reason for launching this new store with Makersplace is, that we'd like to offer a specific place to go when you are looking especially for Digital Abstract Art (made by Hans Benzin). 
Due to the curiosity of Hans and his experimental working style, it is totally unpredictable what kind of artwork he will release next. Compared to other artists, who stick to one style that is highly recognizable, this leads to a variety of different artworks, that may appeare incoherent to some degree. 
The attentive watcher might have recognized already, that this is one thing that makes Hans Benzin special as an artist, and that if you consider this with some distance, this still all makes sense. This supposed inconsitency becomes consitency and sooner or later specific patterns become visible. One of these pattern are the Digital Abstract Artworks, that continuously appear in the stream of artworks released by Hans.
The new Makersplace Store is the place for these Abstract Artworks. So, if this is one of your favorite types of art, you now know where to find it. (For several reasons we might release artworks on the store that don't necessarily match this criteria nevertheless, but the wide majority will be "common" Abstracts. Otherwise we still might also release Abstracts on other platforms occasionally as well.)
Releasing the first RADAR ($RDR) Rewards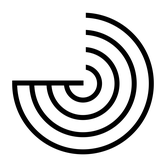 Another function this new store fulfills, is to serve as a host for RADAR ($RDR) Rewards. RADAR is the Social Money we recently released as part of our Art Collectors Loyalty Program. (Read more about RADAR in this blogpost.) That means, that some of the artworks we're offering in the Makersplace Store, are exclusively available through the RADAR Rewards Program. (Once you redeemed your RDR Reward on the Roll-Website, the associated artworks will be transferred to your ERC-721 standard compatible Ethereum Wallet. Please note that this might take some time, as this is a manual process until further notice.)
This is just one part of fresh RADAR Rewards. The others will be released in a few days and be announced in a separate post.
So, we hope you enjoy the new artworks. Some of the artworks that have been initially released in the new store, you have seen besides this article. If you've made it this far, we'd like to say thank you!
Please consider subscribing to our non-bullshit newsletter if you haven't yet, that is occasionally sent and become part or our journey. You can also claim some $RDR doing so. (Find the link on the subscription confirmation page.)