Following the recent Push-The-Button-Art Discussion and overall current trends, Hans Benzin is disrupting himself by building The Abstract Art Machine.
The Machine, with AI at its core, has currently been trained with 30 abstract artworks by Hans Benzin and is able to generate up to 3840 images per hour based on this input.
"Pushing buttons is exhausting, boring and unfulfilling. Let's fully automate this." ~ Hans Benzin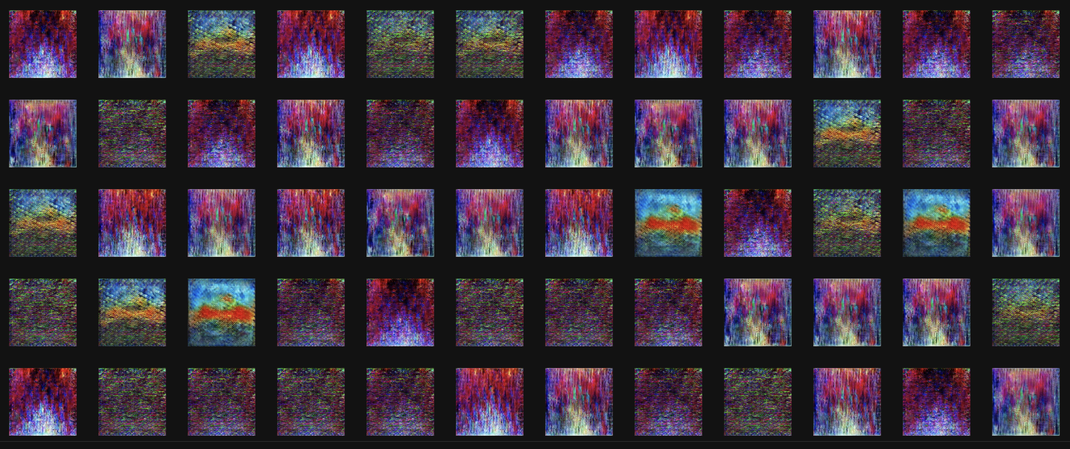 The Goal: Fully Automated Art Production, Distribution (and Promotion)
While the part of generating the images is already fully automated, selecting the results and distributing the art is not. Yet.
Depending of the success of the project these processes will also be automated step by step, as this is technically absolute possible (but will require a developer).
In case you wonder how we're planning to solve the selection process: The idea is to connect to a service like Amazon Mechanical Turk or similar using an API.
In parallel, we plan to train another neural network on the results that have been classified as "beautiful" by the clickworkers, so that this process can finally be automated as well.
More into the future this might evolve into a fully automated art creation, distribution and promotion company.
In case you think this isn't possible or something like this hasn't been done before, just have a look at the project just.game. (Won't set a link here, Ponzi Scheme Alert, possibly google it at your own risk.)
By the way, an automation degree of (nearly) 100% is also a possible scenario for a later stage of our PROOFofSOUND Project, at least in theory.
"Disrupt yourself" ~ Unknown
Buy Abstract Art Machine Outputs as NFTs
(and profit from possible future Sales)
The first 16 Gen0 abstracts generated by the Abstract Art Machine have just been tokenized as 1 of 1 editions using the PROOFofARTWORK Smart Contract.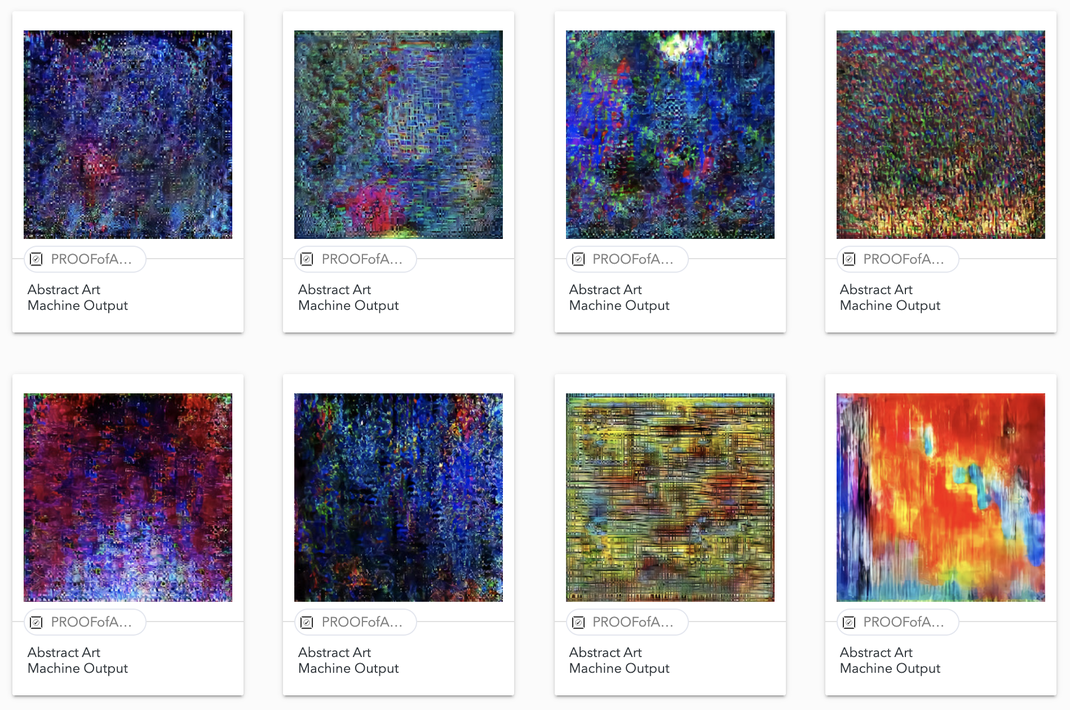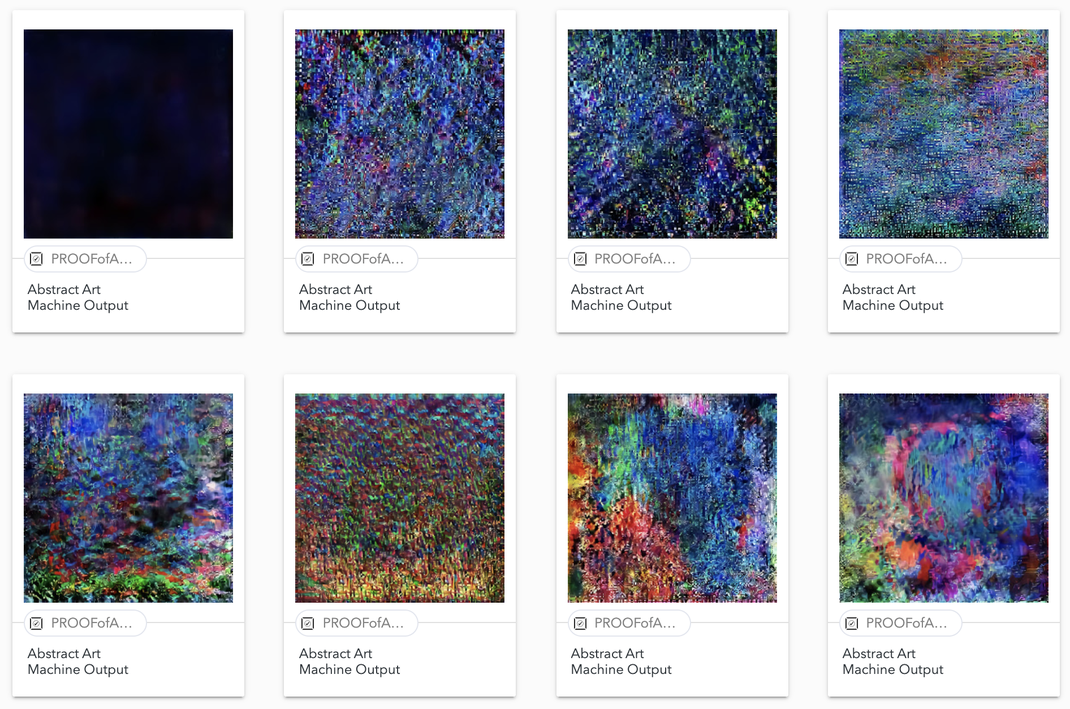 PROFIT FROM POSSIBLE FUTURE SALES
You can buy those Gen0-Items for 0.25 ETH each. 80% of all future profits made with Abstract Art Machine Outputs will be split among the NFT-Hodlers/Previous Buyers by dropping ETH (or later, after upcoming DEX-Listing, RDR) into their wallets once a month. Anyway, please keep in mind that this is an experiment and there's no guarantee of any future profits. The remaining 20% will be used to keep the Machine running and to improve it.
First Virtual Abstract Art Machine Exhibition
Of course are these Gen0 artworks on display in one of our Galleries in Cryptovoxels.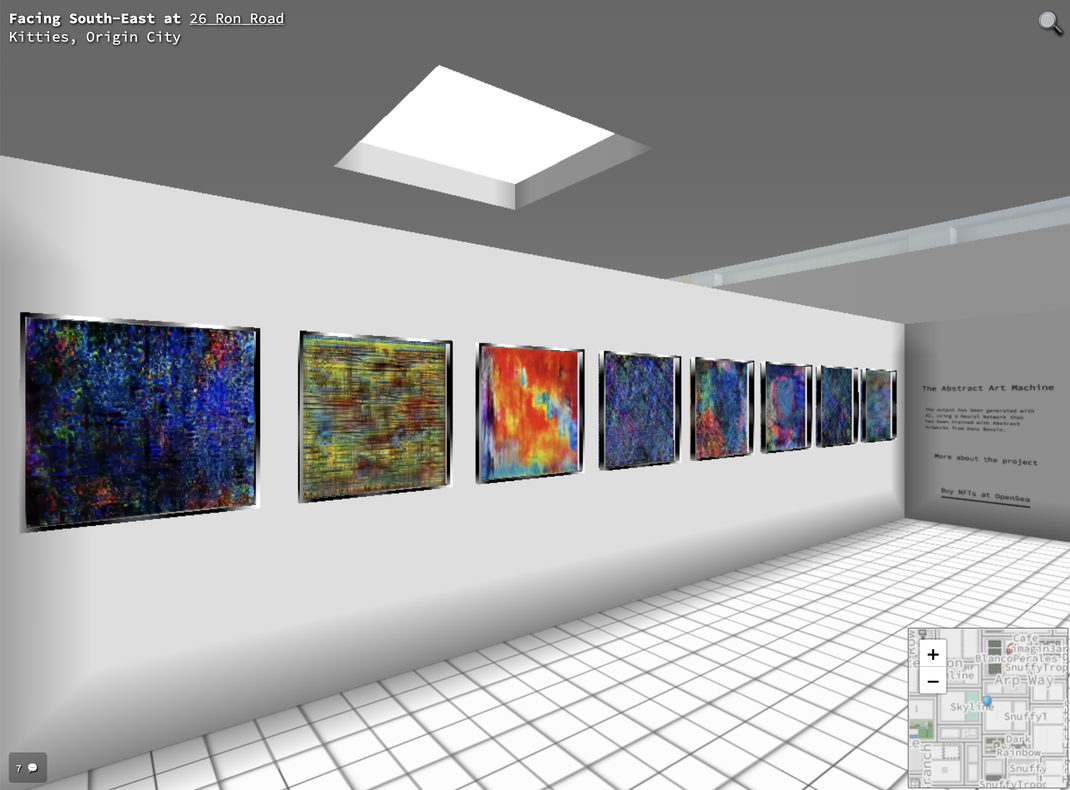 If you have any questions or ideas on how to improve the project or whatever, please contact us.
PS: We set up this Projects Page, where you will find an embedded NFT-Store with the current artworks as well as all future releases.