After the recent Crypto Art Show in LA, the show must go on and so we are really happy to be part of the first of it's kind International Crypto Art Show in Shanghai, China, alongside with several other great Crypto-Artists from around the world.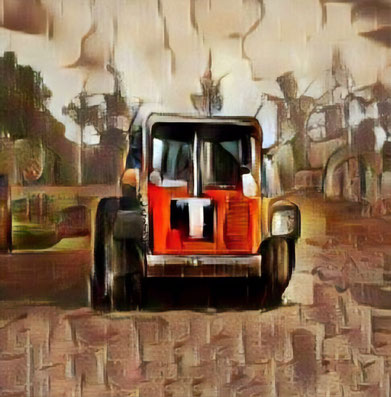 "Crypto Art - China Style"
Promotional Fun-AI-Artwork for the International Crypto Art Show in Shanghai.
To visually soundtrack this exhibition, we created this artwork with the help of Artificial Intelligence (AI),
Therefore we used the Text 2 Image API by deepai.org to generate pictures for the word "cryptoart" and then "china". After that we used their Style-Transfer-API to transfer the style from the latter to the former, edited it manually and scaled the whole thing up 16x with the help of AI thanks to letsenhance.io, not at least to smoothen the result a bit, an effect, that is often recognized during such kind of process. 
(This one is not going to be part of the exhibition. See below for artworks that will be.)
The exhibition takes places in the traditional ZhuBingren Copper Gallery in 50 Moganshan Road or M50.
"50 Moganshan Road or M50 (莫干山路50号) is a contemporary art district in Shanghai, China that houses a thriving community of more than a hundred artists studios.  It is often compared with New York's SoHo and Beijing's 768 Art Zone.  The art section has become a cultural attraction for international visitors, and was named among the top ten things to do in Shanghai by Time Magazine." 
"The purpose of this exhibition will be to exhibit established blockchain artists, and incorporate new artists into the digital ecosystem, as well as to educate and introduce the audience."
Source: cryptoarts.org
The show takes place alongside the fine collection of the ZhuBingRen Gallery, showing various artworks of famous Chinese Artists. 
It is organized by Jake Johns, who is a Curator, Artist and Blockchain Pioneer. (More about Jake Johns).
Here is the address & date/time:
ZhuBingRen Gallery
Shanghai M50 art district
上海市普陀区莫干山路50号
50 Moganshan Rd, Putuo Qu, Shanghai Shi, China
[Map] | Official Website | Meetup Page
Friday, November 15th 2019 
6-9 pm
Crypto Artworks Shown
You can find the Crypto Artworks shown at the exhibition on OpenSea.
From Hans Benzin there will be shown the following artworks, that have exclusively been tokenized by CryptoArt.org for this event and are available as Edition 1 of 1 each.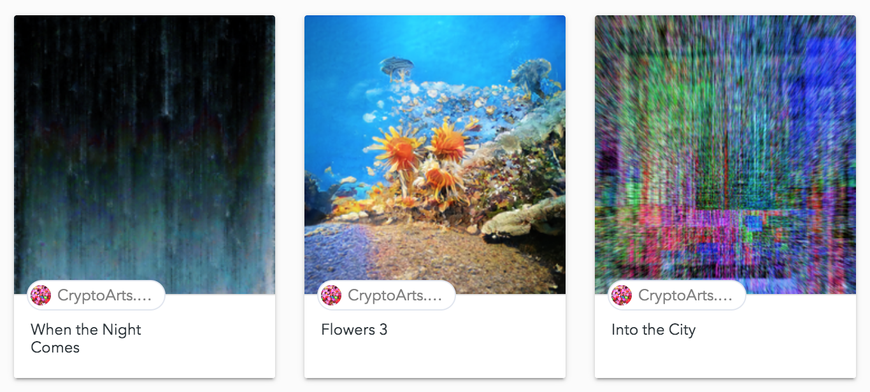 Detail View of "When the Night Comes" by Hans benzin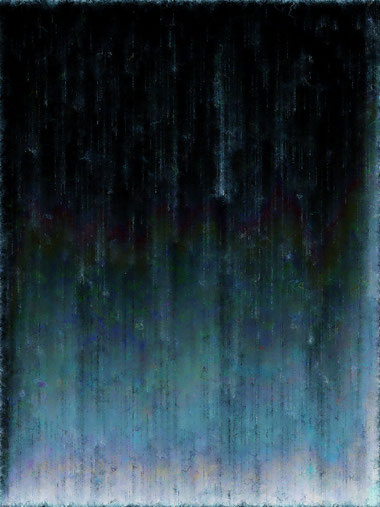 This artwork is also available at our print shop as open edition print. (The other ones might be as well sooner or later)