We're very happy to be participating in two major events currently going on. 
No. 1 is the first of it's kind Crypto Art Show taking place in Downtown Los Angeles on November 9th 2019 (so tomorrow ;-)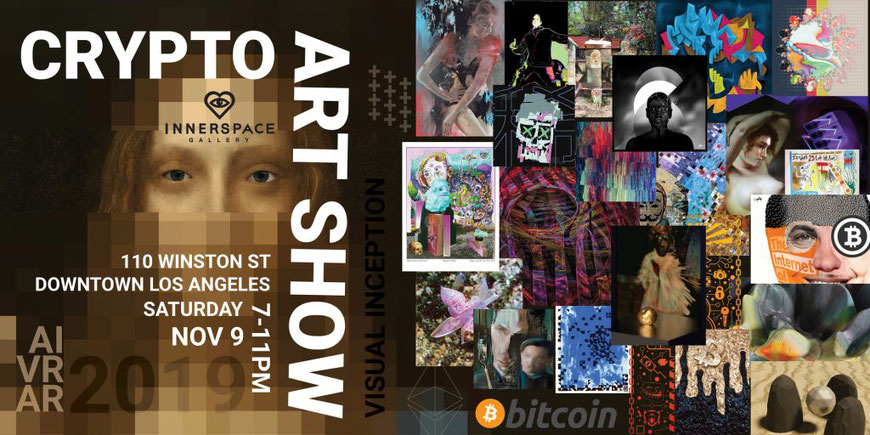 It has been organized in record time by artists Max Osiris. Max is doing a really great job organizing and promoting this event! I'm pretty sure this will produce some waves!
Here is the address & date/time:
 
Innerspace Gallery
110 Winston St [map]
Downtown Los Angeles, CA 90013
November 9th 2019
7-11PM 
Website of the Innerspace Gallery
In case you can't make it in person to the show, there is a Virtual Gallery build by Artist Alotta Money (make sure to check out his works) in Cryptovoxels within where you experience the exhibition virtually!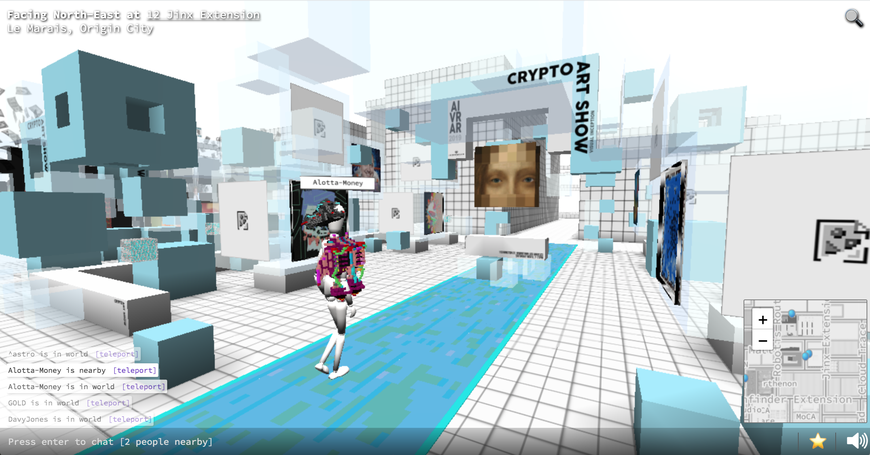 Artwork "Marching COLORS" BY HANS BENZIN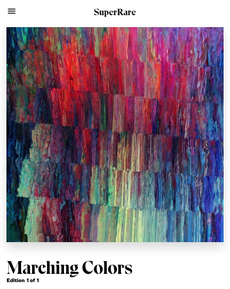 From our portfolio the artwork "Marching Colors" will be shown as 13×19″ museum quality print. This artworks is also for sale as digital edition 1 of 1 on SuperRare. 
"Colors marching towards their destiny of becoming artworks people can enjoy and be inspired by."
Cent Cryptovoxels Art Tour (CAT)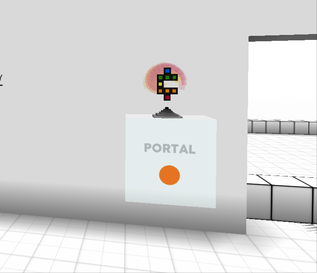 The 2nd Event that is currently going on is "The Cent Cryptovoxels Art Tour", a guided tour of 26 Galleries operated by artists, that are also using the Social Network Cent. Please see Official Guide Book for the tour. The galleries are connected with portals, so that you can beam yourself from one gallery to another on your tour, following the sequence of the Guide Book.
We're part of this Art Tour with the two Virtual Galleries, we're operating in Cryptovoxels. Special thanks to the organizer of the Cent Cryptovoxels Art Tour, Cent User Puffin and all the helping hands like, for example Sparrow and Skeenee, as this must have been an serious amount of work and the results are just fantastic.    
And we've also already recognized a serious amount of traffic in our Cryptovoxels Galleries since the beginning of the tour. If you want learn more about it, just check out the Tour Guide and/or out this post and this post on Cent. There is also a Treasure Hunt going on with where can win some nice prizes and/or Social Money!
The tour might also be projected somewhere at the Crypto Show in LA, as we had heard!
CAT MAP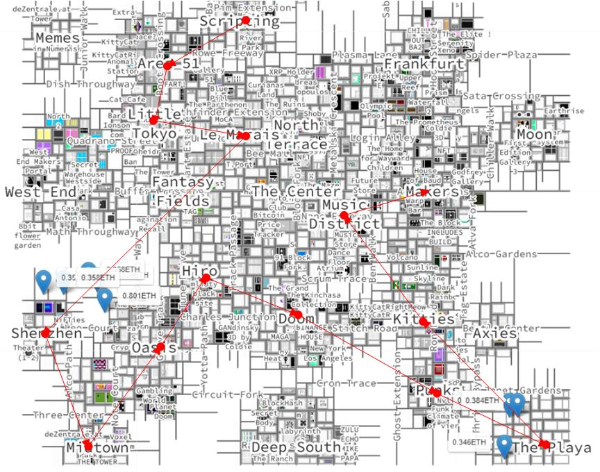 So, interesting times (ahead ;-)
Let's see where this is going.
If you'd like to follow our journey, you might want to subscribe to our newsletter. (We will only e-mail you from time to time and only if we have something to share, where we believe it might be of real interest for (crypto) art lovers.)
Btw.: Currently every newsletter-subscriber get's some RADAR ($RDR), the Social Money we just released!